The SGEM Hot Off the Press (SGEM HOP)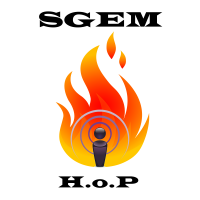 The goal of the SGEM continues to be to cut the knowledge translation (KT) window down from over ten years to less than one year. The SGEM has entered into an arrangement with Society of Academic Emergency Medicine (SAEM) and the Canadian Association of Emergency Medicine (CAEP) to cut the KT window down to less than one month. SAEM publishes the Academic Emergency Medicine (AEM) Journal and CAEP publishes the Canadian Journal of Emergency Medicine (CJEM). I am calling this SGEM Hot Off the Press, or SGEM HOP.
SGEM Hot Off the Press Process:
A paper that has been submitted, peer-reviewd, and ultimately accepted for AEM or CJEM is going to be picked. We will select these papers in conjunction with the Editorial Board of the journal.
The SGEM will then put a skeptical eye upon the manuscript using the BEEM critical appraisal tool. This is an instrument with published reliability and validity – the only such instrument that I am aware of in any specialty.
One of the authors of the paper will be invited to discuss their work. This will be in order to defend the strengths/weakness/limitations/clinical application of the ideas and data that they propose.
We will do a special SGEM Hot Off the Press podcast that will be posted the week the paper gets published. In essence, this is KT at the speed of social media!
You the audience will get a chance to respond via the SGEM blog, Twitter or on Facebook. Where else do you have this interactive opportunity to compliment or criticize research with the ear of the original author and the publishing editor?
Another exciting component will be a summary of the SGEM critical appraisal because top social media feedback will be published in a subsequent issue of AEM or CJEM. This process will leverage the content from original publication, secondary review, podcast dissemination, and social media interactivity and follow-up.
SGEM Hot Off the Press Episodes:
SGEM#189: Bring Me To Life in OHCA. Cournoyer et al. Prehospital advanced cardiac life support for out-of-hospital cardiac arrest: a cohort study. Academic Emergency Medicine. September 2017.

SGEM#185: Every EHR Wants to "Rule" the World

Embedded Clinical Decision Support in Electronic Health Record Decreases Use of High-cost Imaging in the Emergency Department: EmbED study. AEM July 2017.
SGEM HOP: AEM September 2017

SGEM#177: POCUS – A New Sensation for Diagnosing Pediatric Fractures

Point-of-care ultrasound for non-angulated distal forearm fractures in children: test performance characteristics and patient-centered outcomes. AEM May 2017
SGEM HOP: AEM June 2017

SGEM#170: Don't Go Breaking My Heart – Ottawa Heart Failure Risk Scale

Prospective and Explicit Clinical Validation of the Ottawa Heart Failure Risk Scale, With and Without Use of Quantitative NT-proBNP. AEM March 2017
SGEM HOP: AEM July 2017

SGEM#167: The Management of Bronchiolitis in Community Hospitals
SGEM#166: Which febrile child with sickle cell disease should get a chest x-ray?
SGEM#161: Sternal Fractures – Break on Through to the Other Side – Delayed Complications and Functional Outcomes

Delayed complications and functional outcome of isolated sternal fracture after emergency department discharge: a prospective, multicentre cohort study. CJEM Sept 2016
SGEM HOP: CJEM Sept 2017

SGEM#160: Oh Baby, You're Too Sensitive – High Sensitivity Troponin

The use of very low concentrations of high sensitivity troponin T to rule out acute myocardial infarction using a single blood test. AEM Sept 2016.
SGEM HOP: AEM October 2016

SGEM#159: Computer Games – Computer Provider Order Entry (CPOE)
SGEM#155: Girls Just Want To Have Fun – Not Appendicitis

Utility of Pediatric Appendicitis Score in Female Adolescent Patients. This is Hot off the Press in AEM May 2016
SGEM HOP: AEM July 2016

SGEM#153: Simulation for Ultrasound Education
SGEM#150: Hypertonic Saline for Traumatic Brain Injury

Hypertonic saline in severe traumatic brain injury: a systematic review and meta-analysis of randomized controlled trials. CJEM March 2016
SGEM HOP: CJEM Sept 2016

SGEM#149: Shared Decision Making for Pain Control in Older ED Patients

A Prospective Evaluation of Shared Decision-Making Regarding Analgesics Selection for Older Emergency Department Patients with Acute Musculoskeletal Pain. AEM February 2016
SGEM HOP: AEM April 2016

SGEM#138: Hip to be Blocked – Regional Nerve Blocks for Hip and Femoral Neck Fractures
SGEM#134: Listen, to what the British Doctors Say about LPs post CT for SAH

An Observational Study of 2248 Patients Presenting with Headache, Suggestive of Subarachnoid Hemorrhage, that Received a Lumbar Puncture Following a Normal CT Head. AEM November 2015
SGEM HOP: AEM February 2016

SGEM#127: Suspicious Minds vs. Clinical Prediction Rule in Children with Trauma

Comparison of Clinician Suspicion Versus a Clinical Prediction Rule in Identifying Children at Risk for Intra-abdominal Injuries After Blunt Torso Trauma, AEM September 2015
SGEM HOP: AEM December 2015

SGEM#126: Take me to the Rivaroxaban – Outpatient treatment of VTE

Immediate discharge and home treatment of low risk venous thromboembolism diagnosed in two U.S. emergency departments with rivaroxaban: a one-year preplanned analysis, AEM June 2015
SGEM HOP: AEM October 2015

SGEM#119: B-Lines (Diagnosing Acute Heart Failure with Ultrasound)

Comparison of expert and novice sonographers' performance in focused lung ultrasonography in dyspnea (FLUID) to diagnose patients with acute heart failure syndrome, AEM April 2015
SGEM HOP: AEM August 2015

SGEM#111: Comfortably Numb – Low dose Ketamine as Adjunct for ED Pain Control

The Use of Subdissociative-dose Ketamine for Acute Pain in the Emergency Department. AEM February 2015
SGEM HOP: Subdissociative-dose Ketamine for Acute Pain in the Emergency Department AEM July 2015

SGEM#102: Text Me for Emergency Department Follow-up

Improving Attendance at Post–Emergency Department Follow-up Via Automated Text Message Appointment Reminders: A Randomized Controlled Trial. AEM January 2015
SGEM HOP: AEM April 2015

SGEM#89: Preventing Falling to Pieces
---
Remember to be skeptical of anything you learn, even if you heard it on the Skeptics' Guide to Emergency Medicine.
---